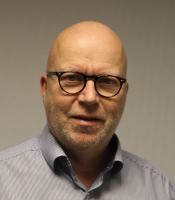 Hello, I am Philip Nordfalk
I am an experienced management consultant with a demonstrated history of work within Governance, Risk and Compliance areas. I'm skilled in Enterprise Risk Management, Business Processes, Internal Controls, Information Security and Compliance Management. Strong consulting professional with a Bachelor of Commerce (HD) focused in Economics and Business Administration from Copenhagen Business School as well as several certifications in information security and risk management.
Specialties includes advisory services and implementation support related to Sarbanes-Oxley (SOX) as well as the EU General Data Protection Regulation (GDPR).
Within Information Security, specialties include policies and procedures, information security management and Identity and Access Management.
For further information on services please click here or contact me.